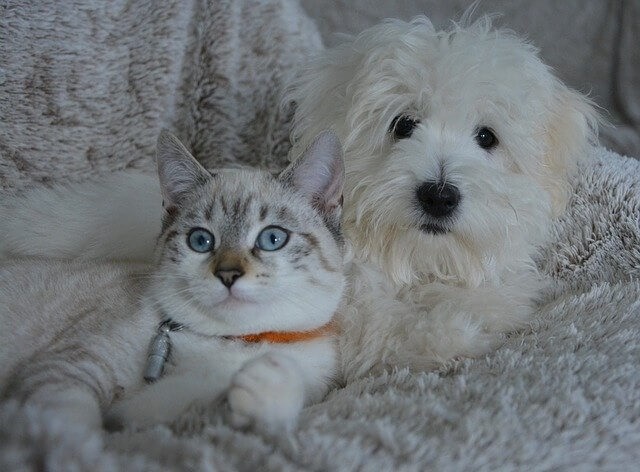 If you are looking to find pet friendly apartments in Atascocita TX, come to Pavilion at The Groves, the brand-new apartments on Woodland Hills Drive just north of Beltway 8. You and your furry friend will love living here!
The Dog Friendly Amenities at Pavilion & Nearby
While our feline residents typically prefer staying indoors, most pooches want time to run and play outside. Select apartments as well as the townhomes for rent at Pavilion include a private yard, making unleashed outdoor time very convenient for you both. Among other amenities is an onsite dog park where resident pooches can run and play.
Atascocita Park, located on West Lake Houston Parkway just minutes from the apartments, also offers a nice dog park. The 1.5-acre park, which opened last year, includes separate spaces for big dogs (over 20 pounds) and small dogs to play.
If you need pet supplies, veterinary and grooming services, or pet boarding, you can find it all near the Pavilion apartments in Atascocita with a quick search.

The Pavilion's Apartment Pet Policy
As with most pet-friendly apartments, Pavilion welcomes a maximum of two pets per apartment, limited to dogs and cats. Although we do not have a weight limit, dogs over 40 pounds require a first-floor apartment. Additional information is provided on our Amenities page.

Ready to Find Your New, Pet-Friendly Apartment?
Pavilion at The Groves features an excellent selection of studio, 1, 2, and 3 bedroom apartments plus 3-bedroom townhomes to choose from. Browse through floor plans to find your preferred one.
With our current special, this is the perfect time to lease a pet-friendly apartment at Pavilion.
Contact us now to learn more and schedule a tour!