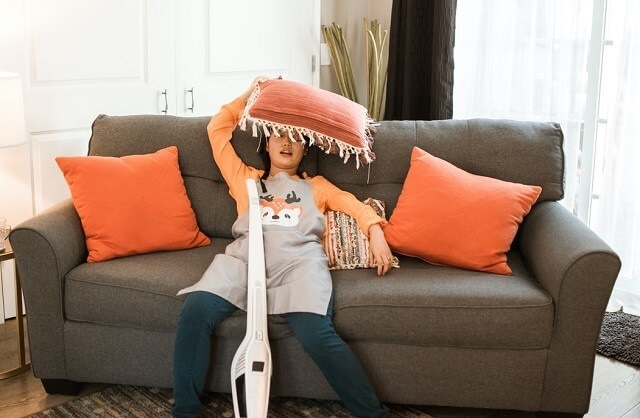 Is the free time in your busy life consumed by mundane tasks like housecleaning and folding laundry? Imagine living more chore-free days where you come home to a clean, refreshing space and can spend your off-time doing the things you enjoy rather than what needs to be done. As a resident of our new Atascocita apartments, it is now possible.

Want a trusted pet professional to take your pooch for daily walks while you are working, or care for your furry friend while you travel out of town? For residents of Pavilion at The Groves, it is easy to arrange.
Pavilion recently partnered with Spruce, a Texas-based company providing hotel-inspired concierge services, to offer exclusive on-demand services designed to make the lives of our busy residents easier and more stress free. With just a click of a button in the Spruce app, you can schedule lifestyle services provided by certified, background-checked professionals with affordable pricing. No worrying about who to hire or how to provide access to your home. The details, and the chores, will be taken care of.
What is Spruce?
Spruce, a company that originated in Houston in 2016, provides comprehensive lifestyle services such as housekeeping, pet care, and laundry services to more than 500 select apartment communities. Through the Spruce app, available in iOS and Android, residents can quickly book services provided by certified, insured and background-checked professionals who will arrive at their apartment in Spruce-branded uniforms to do the chores.
You can schedule one-time or recurring services. You decide.
When you book a service, Pavilion's staff is notified so we can allow the Spruce professional access to your apartment at the scheduled time. It's that easy.
If you prefer to be at home while the services are provided, it is not a problem.
What Services Will Spruce Provide?
Spruce professionals can take care of many of those household chores you spend much of your free time doing, from full apartment cleaning to quick tidy ups. They can change your sheets and make your bed, clean your dishes, vacuum your floors, fold your laundry, and process your dry cleaning. Need your oven cleaned? Your home better organized? A Spruce professional can do it.
Want someone to water your plants while you're vacationing? Simply schedule it in the Spruce app. You can even schedule pet sitting and know your furry friend is in good hands while you're away.
Pet Care Services Provide by Spruce Professionals
Leaving your dog indoors all day while you're at work can be stressful for you and your pooch. Through the Spruce app, you can schedule a quick dog walk.

If your furry friend requires care after a surgical procedure, or needs daily medication while you're out, the Pet Professional can take care of it. If the care provider notices a problem, you will be notified.
Planning an out-of-town trip and need a pet sitter? You can schedule multiple daily visits, depending on your pet's needs. Pavilion has a primary pet care manager who oversees all pet care, and services will usually be performed by the same provider so your pet can become familiar with the person over time.
How to Get Started
To schedule a service, simply download the Spruce app and sign up. Spruce's FAQ page provides additional helpful information about how it works and answers many frequently asked questions.
Not a Resident of Pavilion at The Groves?
Become one! Pavilion at The Groves is a brand-new community offering one to three bedroom apartments and two story townhomes for rent in Atascocita, just minutes from Houston near Beltway 8. Browse through the floorplans, check out our amazing luxury amenities, and contact us to schedule a tour. We will be happy to show you around.